tHE POWER OF local TELEVISION
Local People. Local Business. Local News Stations.
Where do you watch the super bowl?  What station do you turn to when there is an emergency? Where does the president give addresses to the public?
Local broadcast television has been the answer to those questions for nearly a century.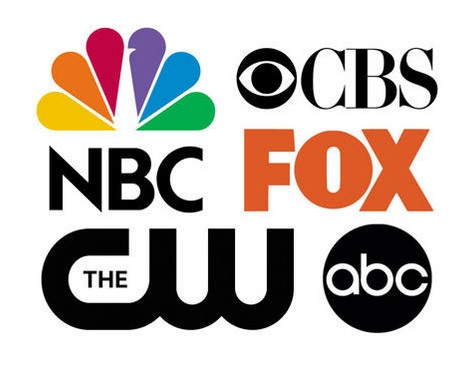 Time and time again, your customers trust their local news stations to tell them what they need to know, when they need to know.  Local tv stations are almost always available on cable, satellite, and free with antennas. That is nearly 100% penetration into the living-room market.
Broadcast television networks are Fox, CBS, NBC, ABC, CW, Telemundo, etc.  Typically, these stations carry a blend of local news, syndicated programming, and network programming.  Local television stations will have more commercial inventory during local news, which helps bring in the most efficient exposure to your commercial. Local news also carries the benefit of being educational and delivered by people they trust. When your commercial airs next to those personalities, that only helps your brand image.
When your business advertises with a broadcast station, your commercial airs on every cable, every satellite, and every antenna that is tuned to that station. 
Advertising on broadcast means your commercial is available to 100% of the market. Broadcast television is also free over-the-air with an antenna.  A good agency can typically get these commercials down to 1 or 2 cents per view. 
Speaking of broadcast television, If your business serves an entire DMA, you can get an unbelievably efficient advertising schedule, typically coming in at less than a penny per person watching. Another great advantage to using broadcast television to advertise your business comes in if you have more than one location within the DMA. In other words, it is getting twice the advertising for no additional cost.
Typically broadcast stations cover any investment an agency would require. So you get an advertising agency dedicated to communicating with your station partners at no extra charge. Some local agencies charge flat monthly fees in addition to a 15% agency fee, basically getting paid twice.  Sancus Advertising Agency does not charge a flat monthly fee.
Sancus Advertising Agency will contact the stations on your behalf and negotiate the most efficient price possible for your marketing campaign.  We also handle all paperwork, billing, makegoods, under-delivery and become the primary contact person for any advertising sales calls. 
Contact Sancus Advertising Agency for a free consult and learn more about these types of advertising metrics, and find out if they are right for your business.  
contact sancus
We are at your service, coast-to-coast.
Advertising can be complicated. Time to simplify.
request free consult
Colorado Springs Counties
El Paso
Pueblo
+ More
Dallas / Fort Worth Counties
Collin
Dallas
Denton
Ellis
Hood
Johnson
Kaufman
Parker
Rockwall
Tarrant
Wise
+More
Denver Counties
Adams
Arapahoe
Boulder
Broomfield
Clear Creek
Denver
Douglass
Elbert
Gilpin
Jefferson
Park
Weld
+ More
Waco Temple Killeen Bryan Counties
Bell
Brazos
Burleson
McLennan
+More